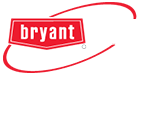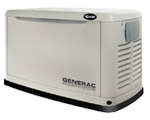 Whole Home Generators
MB Heating & Cooling is proud to install Generac's Guardian Series standby generators. These generators offer power protection for your home or business, and are available through MB Heating & Cooling in 8kw to 20kw versions. This is the best selling home standby generator, with a variety of attractive features and the guaranteed installation of MB Heating & Cooling. Financing is available on all purchases and installations, subject to credit approval, so call today for details or to schedule a professional consultation.
Learn More About The Generac Guardian Generators we Install:
An automatic, reliable power source for residential or commercial use
Triggers within seconds so you never have to go without power
The OHVI Engine is among the longest lasting generators on the market today
Simple installation and maintenance, with convenient packaging and mounting
Smooth, steady supply of power, with quiet operation to ensure minimal discomfort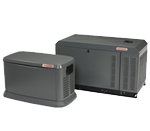 Standby Power Generators can help maintain your comfort and a relatively normal life during power outages by supplying a totally automatic backup power source to your home.
When the power from your utility company goes out, the standby power generator automatically turns on, whether you're home or not, and automatically shuts off when power is restored.
Power outages can happen in the blink of an eye
What causes power outages?
38%
Lightning and other weather: wind, rain, snow, heat, cold and ice
26%
Utility equipment problems and grid overload
12%
Fallen trees or tree growth
8%
Human error: underground digging, cranes, traffic and vandalism
6%
Miscellaneous: mechanical damage, construction and fire
At the very least, we recommend you protect the following areas/services of your home:
Furnace
Air Conditioner
Sump Pump
Lights
Well Pump
Garage Door Opener
Security System
Refrigerator